Home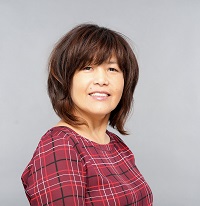 Sayuri offers a wide vriety of great looking and easy to take care
of hairstyles for every gender & any age.

Sayuri gives a reliable and relaxing salon experience which
include head to shoulder mini massage.

Sayuri's goal is not only to help clients maintain healthy hair also share good nuggets for healthy body & life
Sayuri uses Natural, Organic Products for salon services.
Eurora, Aloe Vera based
100% pure essential oil, doTERRA
Accept Credit Card (fee apply), Cash, Personal Check, Venmo, PayPal, Zell & AppleCashPay
(Thank you for understanding)
Sayuri works 3-5 days a week
Work days are varied every week
First cotacts, First takes the spot they want....
Recommend to contact at least 4 weeks before if you are not frexible.
appointment available
Mon,Wed : 12:30 - 5pm
Tue,Thurs : 11am - late time
Fri,Sun : 10am - 5pm
Sat : Closed